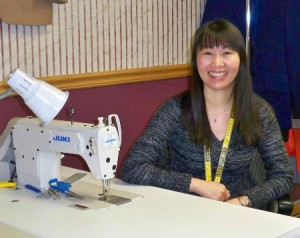 If you feel good about yourself and the way your clothes fit, then you carry that confidence with you in every situation. As a fashion designer and seamstress, I know all about the importance of a great fit. I learned my craft early on in Vietnam, where I studied fashion design. With my 20 years of experience I wanted to do more and I brought my skills and background knowledge in fashion design to the United States.
I can handle anything when it comes to sewing clothes, tailoring, alterations, expert fittings of all types and styles, men, women and children. My customers are amazed at the difference tailored and well-fitted clothing can look and feel. Making customers happy is important to me because I love to see people happy when they look and feel good! You can count on me to do the most outstanding job for you.
I have the highest quality and the most reasonable rates in town, with one day service available. Good service and friendly – stop in today!